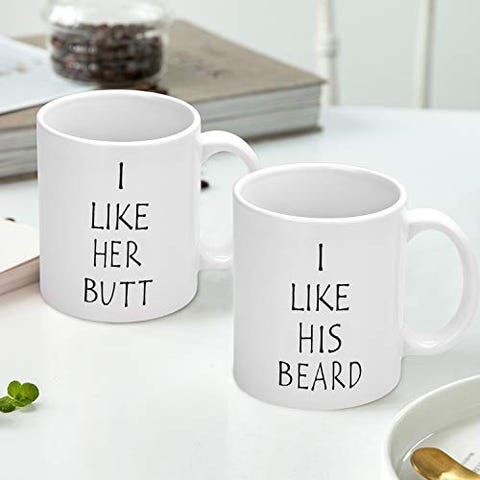 Many couples like to consider themselves two halves of the same whole. Many celebrity couples like to match their outfits and looks to reflect this to the world. Who can forget Britney Spears and Justin Timberlake's iconic matching denim moment at the 2001 AMA's? Even the new Prince and Princess of Wales have been seen in matching sports outfits. Matching Christmas gifts can be a beautiful present for your partner. This Christmas, if you want to show your partner that you care, here are some great ideas for beautiful matching gifts with your boyfriend or girlfriend.


Matching Jewellery
There are many beautiful designs of matching jewellery that you can get for your partner. You can get something classy and elegant, if you're a couple that prefers classic wear. There are many styles that look casual but secretly meaningful, such as matching chains, which have been a staple of streetwear for men for many years now. If you're a long-distance couple, there are also 'touch bracelets' that can transmit each other's touch when the bracelet is tapped. This could make a beautiful and meaningful present for your partner.



Matching Passport Holders
Now travel is back on the cards, you might be planning a holiday with your partner very soon. You might be planning a lovely romantic weekend away, or you might even be planning a honeymoon! Matching passport holders are a great way to show your love to the world while on the go. They're also very handy, as if you get them in distinct designs, they will stick out and make them harder to lose.



Matching Mugs
If you like staying in and cozying up watching Netflix with your partner, these cute mugs might be a great idea for your partner. You can get these in all sorts of cute designs, and funny phrases to display your relationship in your home. Drinking coffee out of these on a Monday morning can make the start of your week much happier.
Matching Outfits
For the fashion-savvy couple, getting matching outfits together can just scream couple goals. There are many ways in which you can match your outfits to project your relationship to the world. When going out, matching the colours of your clothes can make you and your partner truly look on the same wavelength. There are also many outfits you can buy in preparation for Christmas, which can be used every day. Matching tracksuits are a great couple's outfit that can be worn in many different occasions, such as at the gym, running errands, and can also be worn as loungewear. Matching outfits might be a great gift idea for the stylish couple.



Matching Keyrings
You can stop arguments about losing keys almost immediately by purchasing these! A set of matching keyrings can help your keys to stand out, which will stop you losing it. Getting a magnetic pair can help your keys stay together, and in the right place. There are many different designs you can choose from, and can make a lovely stocking filler this Christmas time.